Wichita Chiropractor Provides Gentle, Effective Care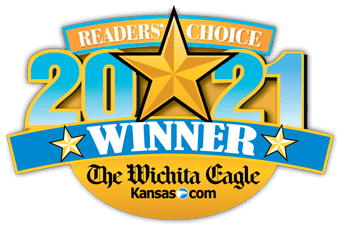 Recently awarded for the second time as "Best Chiropractor" for the Wichita Eagle Readers' Choice contest and voted by our peers as a top 25 chiropractor of America in 2020, 2021 and 2022.
Welcome to our practice! Our friendly and relaxing environment is the perfect place to begin or continue your healing journey. Whether you're a mom-to-be seeking relief from pregnancy-related discomfort or are suffering from an auto accident injury, we're here for you.
At Engelken Chiropractic & Acupuncture, we see patients of all ages, from children to seniors and all ages in between. Our Wichita Chiropractor Dr. Dave Engelken helps patients feel completely at ease, particularly if they've never had chiropractic care before.